Palmetto Podiatry Associates Our Providers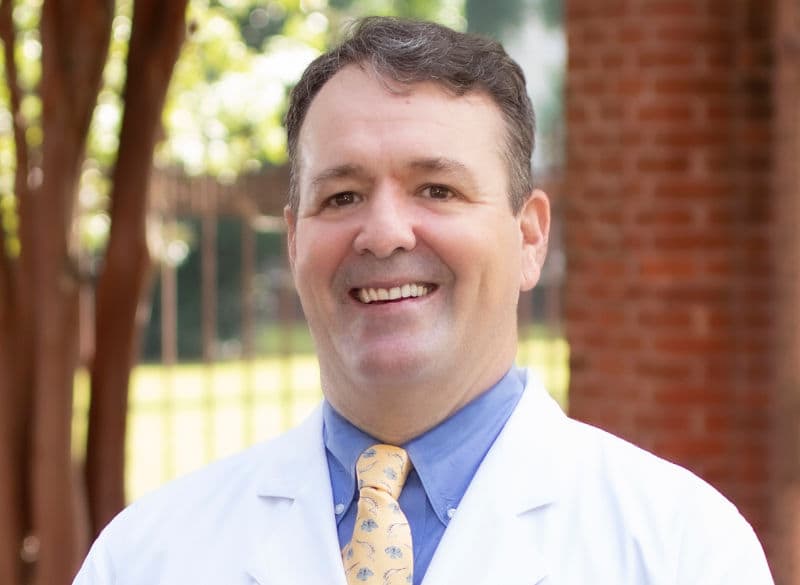 JOSEPH J. MORAN,
DPM FACFAS DABPS
Dr. Moran received his Bachelor of Science undergraduate degree at St. John's University and then attended The Pennsylvania College of Podiatric Medicine/Temple in Philadelphia, PA, where he received his Doctor of Podiatric Medicine degree.
Dr. Moran completed his residency at The Veterans Affairs Medical Center-Northport, NY and his surgical residency at Rhode Island Memorial Hospital (Brown University affiliated) in Providence, RI. He has served as a Consultant for the Developmental Disabilities Institute and The Queens Artificial Kidney Center. He is a Diplomate of the American Board of Podiatric Surgery and a Fellow of the American College of Foot and Ankle Surgeons. He is Board Certified in foot surgery, and has privileges at both Lexington Medical Center and Prisma Health. Dr. Moran's special interests include Flat Foot Surgery and Arthritis related procedures. Dr. Moran has been in private practice in Columbia, SC for 20 years.
When he is not treating patients he enjoys fishing anywhere there's water, fly tying, youth coaching and cooking.

What is a Board Certified foot and ankle surgeon?
The intensive process leading to certification by the American Board of Foot and Ankle Surgery (ABFAS) includes four years of postdoctoral clinical experience, completion of an approved residency, a large number of surgeries representing a diverse range of foot and ankle surgical procedures and successful completion of an extensive two-part certification process, in addition to submitting surgical case logs. ABFAS is recognized by the Joint Committee on the Recognition of Specialty Boards of the Council on Podiatric Medical Education. (Source)